To encourage people to minister Christ Jesus to each other and the world by being the hand of God.
Sunday just got even better!
Our first breakfast was a smash! Every Sunday we start at 9:00am with a full breakfast. All are welcome to come.
Life Groups will be coming again soon!
Baptism Sunday - June 20!
If you would like to be Baptised - Sign up Sunday morning.
June 30 - Special time at Doorkeepers Ministry Retreat! 5:30pm Bring a dish to pass!
110 Doorkeepers Lane
Spring Creek, PA 16436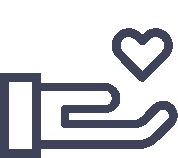 "Whoever is kind to the poor lends to the Lord,
and he will reward them for what they have done."